Full Moon Alchemy of Awakening Breathwork - San Antonio
Schedule
Thu Aug 11 2022 at 12:30 pm to Sat Sep 10 2022 at 07:15 pm
Location
San Antonio | San Antonio, TX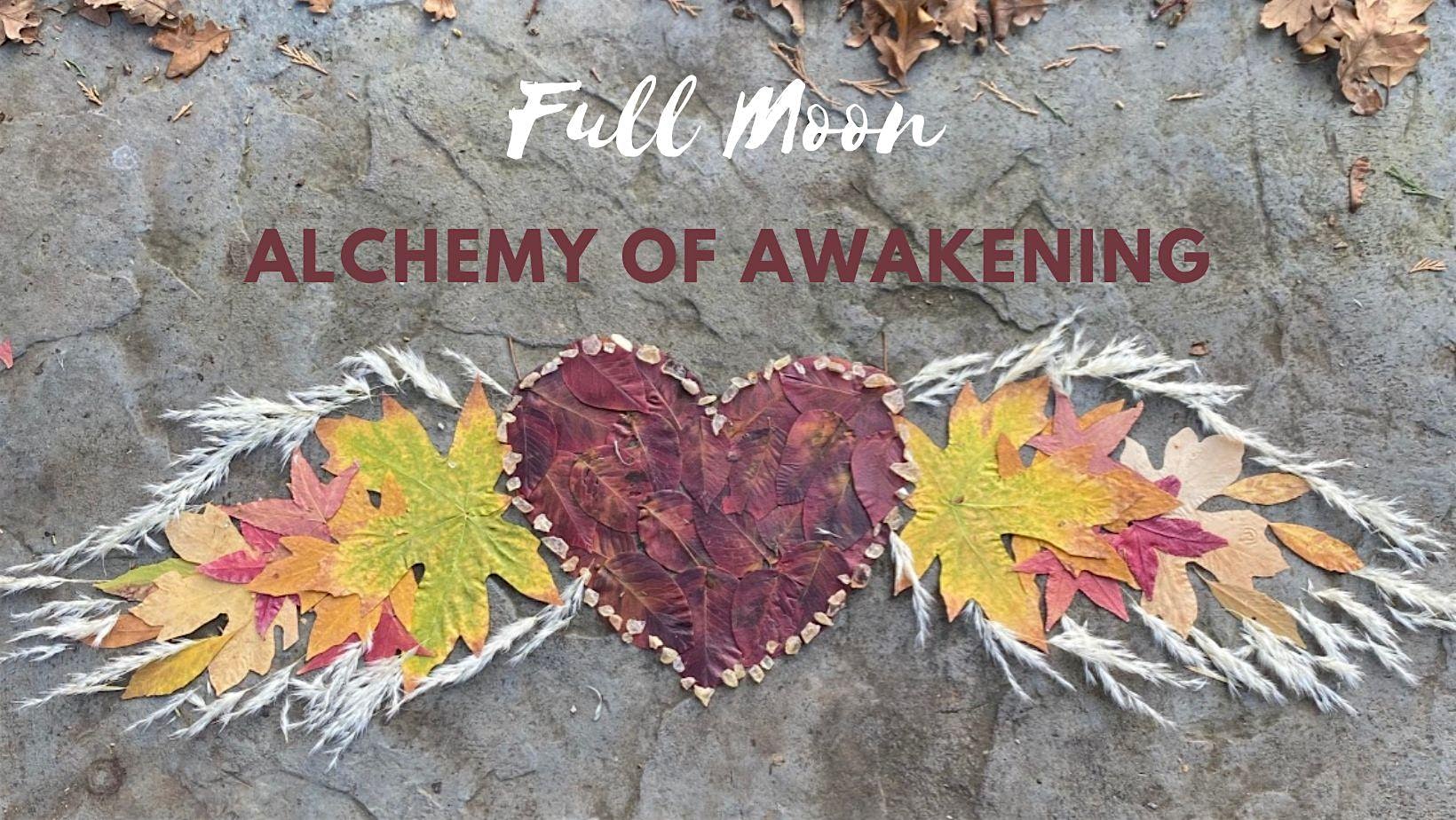 Advertisement

On this full moon we'll let go of the old to make way for the new- alchemizing our awakening process through energy medicine and breathwork.
About this Event


You are living in a time of rapid awakening. You can't and don't necessarily want to return to the way things were. At the same time, it can be overwhelming and confusing as you attempt to navigate the awakening process while experiencing intense transitions and shifts in awareness.

It may feel like you are growing out of your relationships, your careers, or your old way of thinking and being in the world.

Energy medicine and breathwork help you to let go of the old, outdated way of being with ease and grace, see the potential of the moment, and move forward with more personal power and clarity.

This is a ripe moment. Are you ready and willing to embrace positive change? If so, join us for this Free online breathwork journey and mini workshop introducing the foundations of the Alchemy of Awakening Process.

To heal your life and your relationships you have to initiate healing by beginning within. During this 7- minute workshop we will connect with the elements- the basic building blocks of life that influence our inner and outer worlds. This will help empower you to become more embodied, returning to the center... returning to the heart.

From this heart-centered awareness, your life begins to take on more meaning as you become empowered to strengthen and heal your relationships, your health, and the way you show up in the world.

Zoom link will be sent after you register.

Benefits of Elemental Alchemy:
strengthen relationships
discover your passions
get out of stuck patterns
feel more connection to the world around you
gain more energy and resilience
become more grounded
connect to the breath
transmute heavy energies
experience more unconditional Love and Forgiveness
establish healthy boundaries
return to the heart
expand your awareness
build compassion
become more present in your daily life
Additional Benefits of Breathwork
boost your immunity
gently heal and process trauma and emotional pain
improve life skills and gain clarity
build resiliency
reduce stress and anxiety
enrich your creativity
improve your relationships
integrate energy and information
allow a gentler awakening process
and SO much more!
Colbee is a seasoned facilitator who has helped guide hundreds of people over her decades of experience in natural therapeutics, bodywork, energy medicine, ministry, breathwork facilitation, numerology, and shamanic practices. Colbee's passion is working with people who are going through big transitions or experiencing an awakening. The energy transmissions and tools she offers are game changers. You don't want to miss this rare and FREE opportunity.
Testimonials:
"Colbee teaches with grace and a relaxed attitude, shows up for others, and is an excellent listener. I highly recommend that you book a session with her or attend a workshop, because she is the real deal." -Ellen, designer and lifestyle coach
"Colbee's ability to facilitate the movement of stuck energy is powerful and refined. She emanates sincerity and authenticity which makes you feel safe and seen without judgment. I recommend any of her sessions, especially a breathwork journey." - Adam S., menswork facilitator
" I couldn't recommend a more powerful workshop for anyone wanting to encourage reflection and group connection than Colbee's magical way of presentation!" - Leisa Peterson, abundance coach and author
Advertisement
Where is it happening?
San Antonio, United States
Event Location & Nearby Stays:
Host or Publisher
Colbee McManamon