Baby Café - Brownsville - In Person
Schedule
Thu Aug 04 2022 at 05:30 pm to 07:30 pm
Location
Brownsville Neighborhood Health Action Center | Brooklyn, NY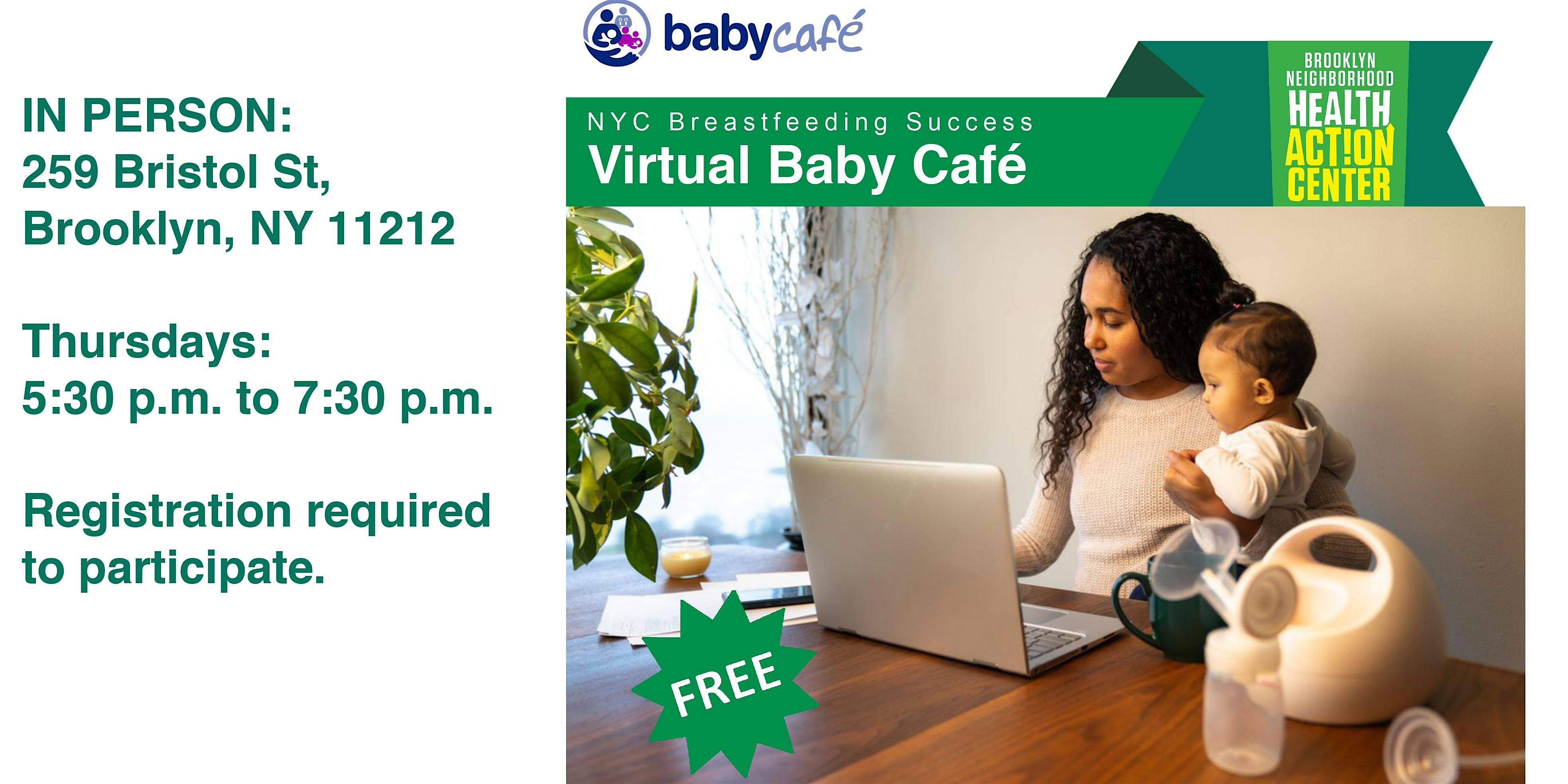 Advertisement

Breastfeeding Support Group hosted by the Brownsville Neighborhood Health Action Center
About this Event
Baby Café

In Person


Join this in person support group for breastfeeding individuals. Trained professionals provide practical breastfeeding support, including assistance with latching and milk supply.
We address questions related to your new and/or growing family, and all aspects of breastfeeding.
Registration required to participate
Thursdays: 5:30 to 7:30 p.m.
Speak to an International Board Certified Lactation Consultant
Meet new moms and connect to resources
Event Sponsor:
NYC DOHMH Family Wellness Suite: A safe, welcoming and supportive space for women and their families to connect to community resources and city agency services for support. Visitors can get help avoiding eviction, enrolling in health insurance and finding a job.
For more information and accommodation request, contact 646-682-3416 or [email protected]
Interpretation services are available upon request. Please submit requests no later than 72 hours before the event to [email protected]
可应要求提供口译服务。请在不晚于活动开始前的 72 小时提交要求至 [email protected]。
Se dispone de servicios de interpretación previa solicitud. Por favor, envíe su solicitud como mínimo 72 horas antes del evento a [email protected]
Interprétation disponible sur demande. Veuillez soumettre vos demandes au minimum 72 heures avant l'événement à [email protected]
Advertisement
Where is it happening?
Brownsville Neighborhood Health Action Center, 259 Bristol Street, Brooklyn, United States
Event Location & Nearby Stays:
Host or Publisher
NYC Department of Health and Mental Hygiene